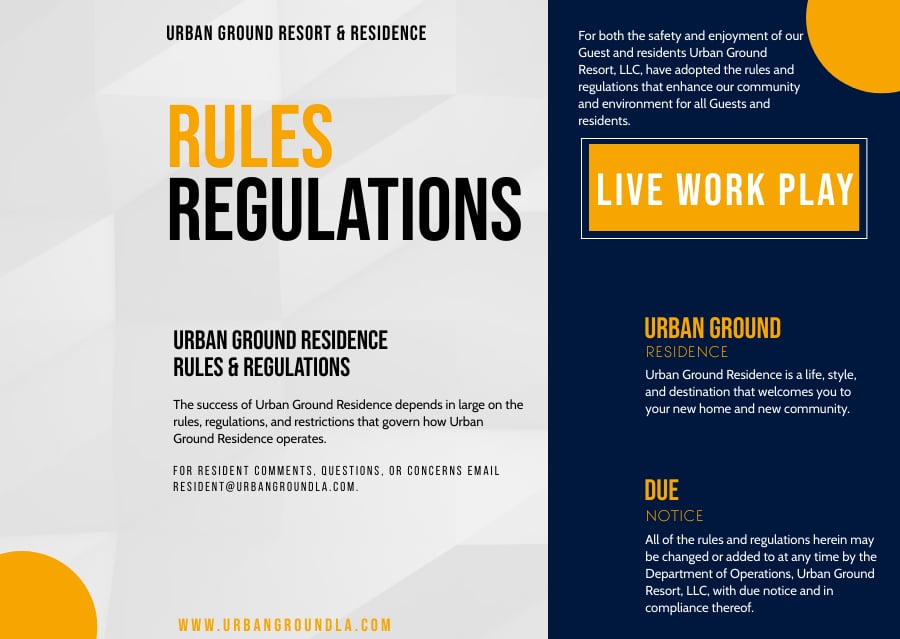 For both the safety and enjoyment of our Guest and residents Urban Ground Resort, LLC, have adopted the rules and regulations that enhance our community and environment for all Guests and residents.
Urban Ground Residence is a life, style, and destination that welcomes you to your new home and your new community.
From time to time, at our sole discretion the Department of Operations, Urban Ground Resort, LLC, reserves the right to implement, modify, cancel, or change any rule or regulation as necessary and this notice contains the final and entire agreement and understanding between the parties and is the complete and exclusive statement of its terms. This notice and its rules and regulations supersede all prior rules and regulations whether oral or written in connection therewith.