CAREERS AT URBAN GROUND RESORT & residence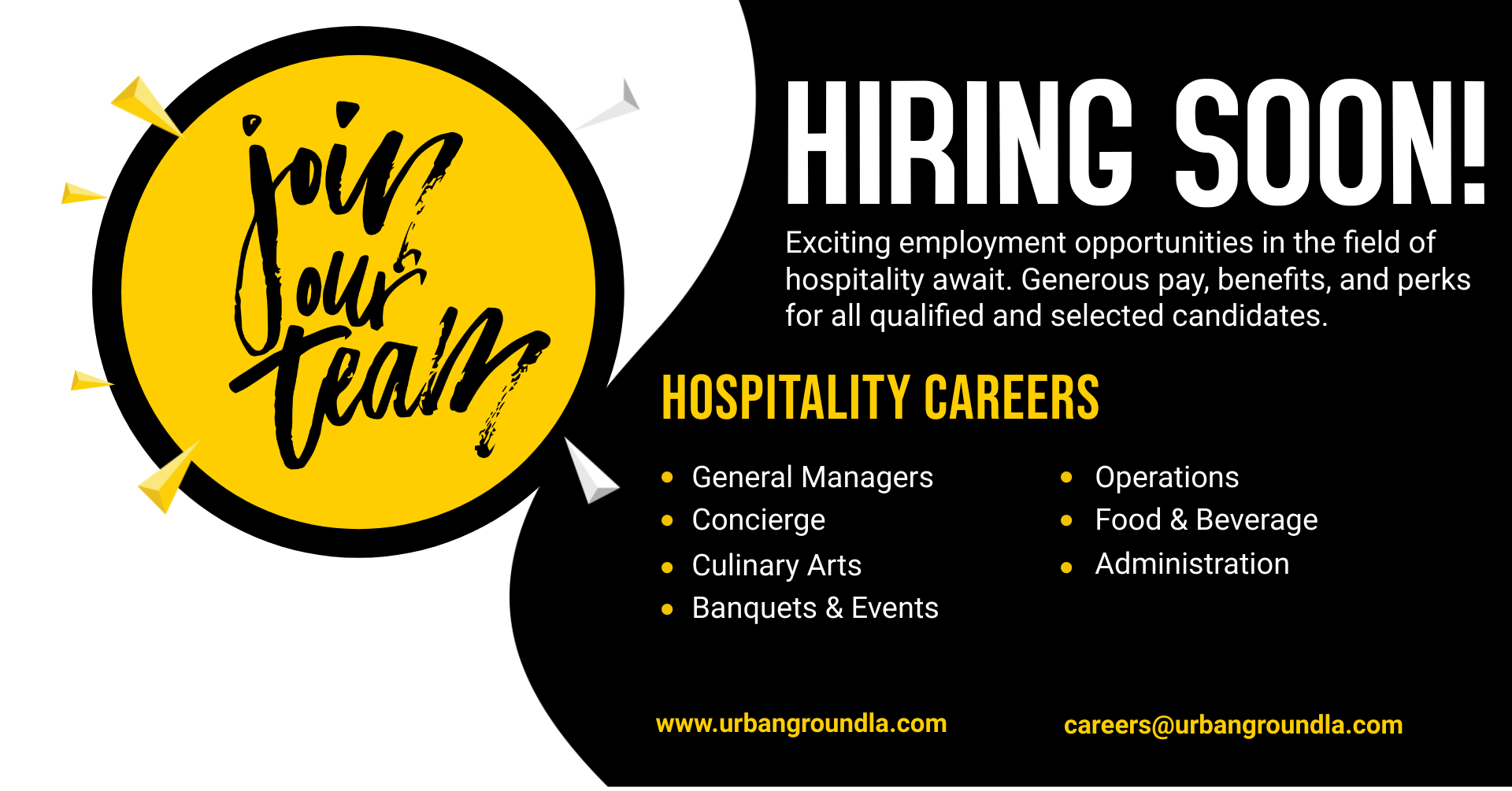 Urban Ground Resort & RESIDENCE is an exciting opportunity ESTABLISHED TO PROMOTE RECREATION, TOURISM, WORKING, AND HOUSING ACCOMMODATIONS, WITHIN A GAY DEMOGRAPHIC.
Urban Ground Resort, LLC, offers exciting employment opportunities in the field of hospitality, Seeking results driven hospitality professionals in the areas of Operations, Food & Beverage, Special Events, Administration, Retail, Housing accommodations, and more.
Generous pay, benefits, and perks for all qualified and selected candidates.
FOR MORE INFORMATION CONTACT CAREERS@URBANGROUNDLA.COM
*In the workplace, by law employers are allowed to treat workers differently based on their individual job performance and can discipline and reward them differently and accordingly. It is also not unlawful for an employer to treat an employee differently because of personality differences. Urban Ground Resort, LLC, is an equal opportunity employer who offers employment opportunities to individual employees who are selected and qualified candidates regardless of race, color, religion, sex, national origin, age, disability or genetic information.
INTERESTED IN EMPLOYMENT? CONTACT US.
CAREERS